These women make Mister Morris magical.
This exceptional tribe curate transformative experiences for your hair and your look. They are welcoming, understanding, and from the moment you walk through the doors, you're part of the squad.
If you've ever been to summer camp, sat around a campfire (or been a teenager) you can probably relate to the game 2 Truths and A Lie. Get to know the heart of the Mister Morris collective and see if you can spot the lies! Then scroll down and find the answer key below.
Director
Sinead has been in the industry for 20 years and has owned her own business for 18 of them! Although she likes to keep hidden, Sinead is well known for her generosity and for always ensuring there is plenty of food and everyone's bellies are kept full. She believes that you are never happy on an empty stomach! Sinead is always going above and beyond ensuring that her staff are offered endless opportunities and would never take the credit. Everyone needs a boss like Sinead - we love her!
Written by Mister Morris Staff
Which is the lie?
I never learned how to swim.
I am a gambler at heart but also an investor.
I never spend more than 5 minutes on my makeup regime.
Salon Coordinator
Nadia is the eyes, ears and some would say even the 'handy-man' of Mister Morris, making the salon run as smooth as butter! You'll hear her cheery voice anytime you call the salon and she'll expertly assist you with all your MM needs (especially when it comes to booking months in advance!). As soon as you walk through our door, Nadia goes above and beyond to ensure you're given a professional and memorable experience!
Which is the lie?
The smell of freshly cut grass blocks my sinuses.
My first puppy was actually a fully grown miniature breed dog.
I'll usually eat all of any food I'm offered.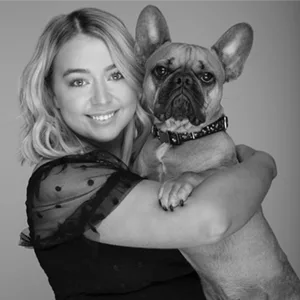 Senior Stylist
Our little French bulldog enthusiast is always full of the latest celebrity gossip! After stealing her from London, Zoe is one of our funniest additions to the Mister Morris Family. Zoe is a lover and specialist for Great Lengths Extensions and not only do her clients return for her flawless haircuts and dreamy colours but also her bubbly spirit and extensive stories!
Which is the lie?
I like pineapple on my pizza.
I'm addicted to tanning beds.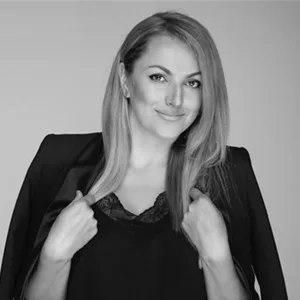 Senior Stylist
Our styling guru Larissa has been in the hair game for 16 years! Larisa creates flawless colours and customizes precision haircuts for each client. If you are in need of a stylist with whom you can completely relax, Larisa is the one for you. (And she does it all in nothing less than a six inch heel!)

Which is the lie?
I can eat an entire watermelon in one sitting.
I still sleep with a stuffed animal.
Senior Stylist
Rachel's delicate hands can be found creating the most exquisite hair. The exceptional work she consistently produces is a testament to her ever growing repertoire of skills and her passion for helping her clients achieve their dream look. Rachel can always help you find the perfect hairstyle for any event!

Which is the lie?
My hair is naturally curly.
Senior Stylist
Jacinta is the perfect mix sweet and sassy. An exceptional part of our Mister Morris team, she consistently demonstrates an ever evolving and growing depth of style and technique. Not only is does she produce flawless colours but is also a Great Lengths Extension specialist - the transformations will leave you in awe! Jacinta's attention to detail is impeccable and is shaping her into the next talent in her generation of hairdressers. Don't forget to ask about her dog River though - you'll be glad you did!
Which is the lie?
I enjoy watching the footy.
I've never attended a concert.
Senior Stylist
Cathy - the cute, fun, bundle of joy! One of Mister Morris' senior stylists, Cathy has nearly 20 years experience in the industry. She loves a giggle and thinks every single thing you do and talk about is 'cute'. We know that if you are ever short of a snack, Cathy has you covered with a selection of crackers in her locker to keep the team hunger free!
Which is the lie?
I have claustrophobic feet and always buy bigger enclosed shoes!
I never answer private numbers.
I've never colored my hair.
Make-Up Artist
Cassandra is the residential makeup artist at the Mister Morris Salon. She has been working in the makeup industry for close to 10 years now and has enjoyed every last minute. Her favourite parts of the job are meeting lovely new faces all the time and being creative with her product.
Which is the lie?
I always sing in the shower
Senior Stylist
Court has been hairdressing for 9 years this year - she's worked in a few salons across Adelaide and Melbourne but is happy to be back in her hometown with the MM team. She loves all things blonde and creative balayage. She's a self-admitted stage 5 clinger (as all the girls are aware since she cuddles them daily) - but she swears it's because she's a twin! She's got a fabulous singing voice and absolutely no filter in sight. Her passions are food, Love Island and blaming her star sign for any toxic traits.
Which is the lie?
I have accidentally driven on the wrong side of the road a hand full of times
Pineapple doesn't belong on a pizza
I applied and passed the first round of Big Brother auditions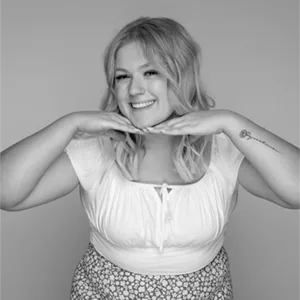 Emerging Stylist
Tiana, a wonderful part of our emerging stylist team! You could say that she is the little sister in the MM family. Although new to the industry, her passion to learn and enthusiasm to create amazing hair would make you think otherwise! Beware, her fluffy companion Lotti will definitely be a topic of conversation and that is something you wouldn't want to miss!
Which is the lie?
I can speak three different languages
I broke my collarbone by doing a hand stand
I think pineapple belongs on a pizza